6th Annual Volunteer Day at St. James Food Pantry
St. James Food Pantry serves clients in zip code 60616, of which the Asian American population is the leading race. Volunteers have the opportunity to serve approximately 350 families that day.
Tasks for the day include:
Unloading food from the delivery truck

Distributing food to families

Assisting families to carry groceries

Clean up after the event
Event Details:
8:00 am – 8:30 am Volunteer Check –In
8:30 am – 12:00 pm Volunteer Shift
Family and friends are welcomed to participate!
Questions? Email info@naaapchicago.org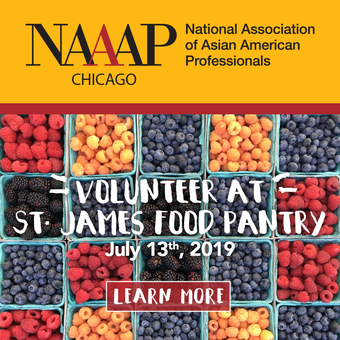 2907 S Wabash Ave, Chicago, IL 60616, USA