NAAAP Mentoring Program
This series is partially sponsored by Bank of America.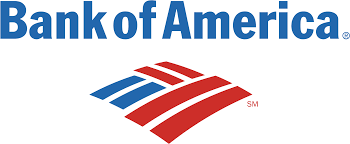 NAAAP Mentoring Program
April 27th through July 26th, 2022
Take part in the launch of NAAAP-Chicago's Mentoring Program by participating in its Pilot Program. Designed to make a lasting impact and create laudable leaders through quality programming, learning, and networking events among a carefully selected group of mentors and mentees, the NAAAP-Chicago Mentoring Program strives to accomplish a mutually beneficial relationship among its cohort.
PROGRAM SUMMARY:
April 27 at 7 pm US CT - Kick-off Event (virtual)

April 30 at 11 am US CT – Networking Session at Aster Hall (in-person)

Date and Time TBD - End-of-program appreciation event (in-person)

Monthly group mentoring sessions with all program participants (virtual)

Mentor-mentee one-on-one meetings (min. of three meetings, virtual or in-person)

Receive a Tool Kit and guidance throughout the program
Specific details (links, times, locations, etc) to the event, will be emailed to those who register.
BENEFITS FOR PARTICIPANTS
Participate in a monthly virtual workshop that focuses on professional development topics.

Learning from each other (enhancing technical and interpersonal aspects of job performance, new information, managerial skills, and leadership capacity)

Emotional benefit (rewarding experience, satisfaction, intrinsic fulfillment, and loyal base of support)

Support each other as we share our reflections

Creating a network of trusted affiliates

Finding ways to develop collegiality among peers and mentors

Staying accountable to one another/tracking progress/celebrating success

Time management suggestions, advice, feedback to establish an appropriate balance

Increased self-confidence and s

elf-awareness.

Growing a personal network within the business.

Gain new perspectives.
BENEFITS AS A MENTEE
Be matched with a mentor closest to your aspirations.

Get insights into industry and institutions in a particular field

Develop a networking plan to understand regional and national affiliations

Receive support to create a career advancement plan (resume feedback, project suggestions, etc.)

Share knowledge and experience on how to balance competing responsibilities in life and work
BENEFIT BY VOLUNTEERING AS A MENTOR
Enhance mentoring and coaching skills for leaders. Mentor will receive a Mentor Toolkit and guidance throughout the program.

Identifying strengths and leveraging them to enhance one's career

Help to identify service opportunities

Connect with a young professional

Recognition and respect from others

Feedback report and certification for mentors
Calling for mentors:
You have eight years and above of professional experience.

You are motivated by the opportunity to help someone learn and grow.

You are an expert in a particular industry/function or a seasoned professional with cross-industries and cross-functional roles experiences.

You want to leverage your personal and professional experiences to make an impact on the Asian-American professional community.
Details for participant will be sent upon registration and completion of participation form.
REGISTRATION
Introductory mentee participation fee during Pilot phase:

$20 for NAAAP-Chicago Member

$35 for non-member

Bank of America sponsorship: First FIVE NAAAP-Chicago members who sign up to participate in the Pilot Program.

FREE for new/renew members who sign-up within March 1st through May 31st, 2022. (Email mentoring@naaapchicago.org your receipt to obtain your promo code).
Consider purchasing/renewing a membership for $50 (Discounted at $35 for Non-profit/Government & $25 for Students) to take advantage of a full year of this Mentoring Program, as well as many other programs and events offered by NAAAP-Chicago!
Learn about our programs:
| | | | |
| --- | --- | --- | --- |
| | | | |
| | | | |