Power Reads & Mindful Conversations Meetup
Power Reads & Mindful Conversations
We plan on reading, discussing, laughing and questioning in this book club. For every meetup, we will select a book based on a theme of personal and professional development, minority authors, award-winning books, etc. and meet virtually for a conversation about the book and how it impacted us. We look to learn and be inspired by authors and each other.
Thursday, January 28th, 2021
5:30pm - 6:30pm Central Time
Meeting: Virtual (Via Zoom)
Join us for a conversation on: Minor Feelings: An American Reckoning by Cathy Park Hong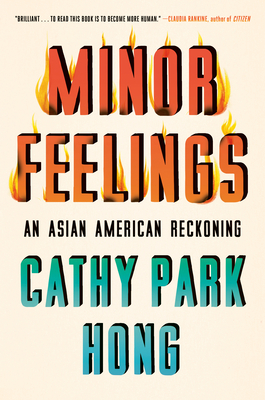 Poet and essayist Cathy Park Hong fearlessly and provocatively blends memoir, cultural criticism, and history to expose fresh truths about racialize consciousness in America. Part memoir and part cultural criticism, this collection is vulnerable, humorous, and provocative—and its relentless and riveting pursuit of vital questions around family and friendship, art and politics, identity and individuality, will change the way you think about our world.
Binding these essays together is Hong's theory of "minor feelings." As the daughter of Korean immigrants, Cathy Park Hong grew up steeped in shame, suspicion, and melancholy. She would later understand that these "minor feelings" occur when American optimism contradicts your own reality—when you believe the lies you're told about your own racial identity. Minor feelings are not small, they're dissonant—and in their tension Hong finds the key to the questions that haunt her.
With sly humor and a poet's searching mind, Hong uses her own story as a portal into a deeper examination of racial consciousness in America today. This intimate and devastating book traces her relationship to the English language, to shame and depression, to poetry and female friendship. A radically honest work of art, Minor Feelings forms a portrait of one Asian American psyche—and of a writer's search to both uncover and speak the truth.
REGISTRATION
Open to all.
Learn about our programs: