Volunteer Service Day at St. James Food Pantry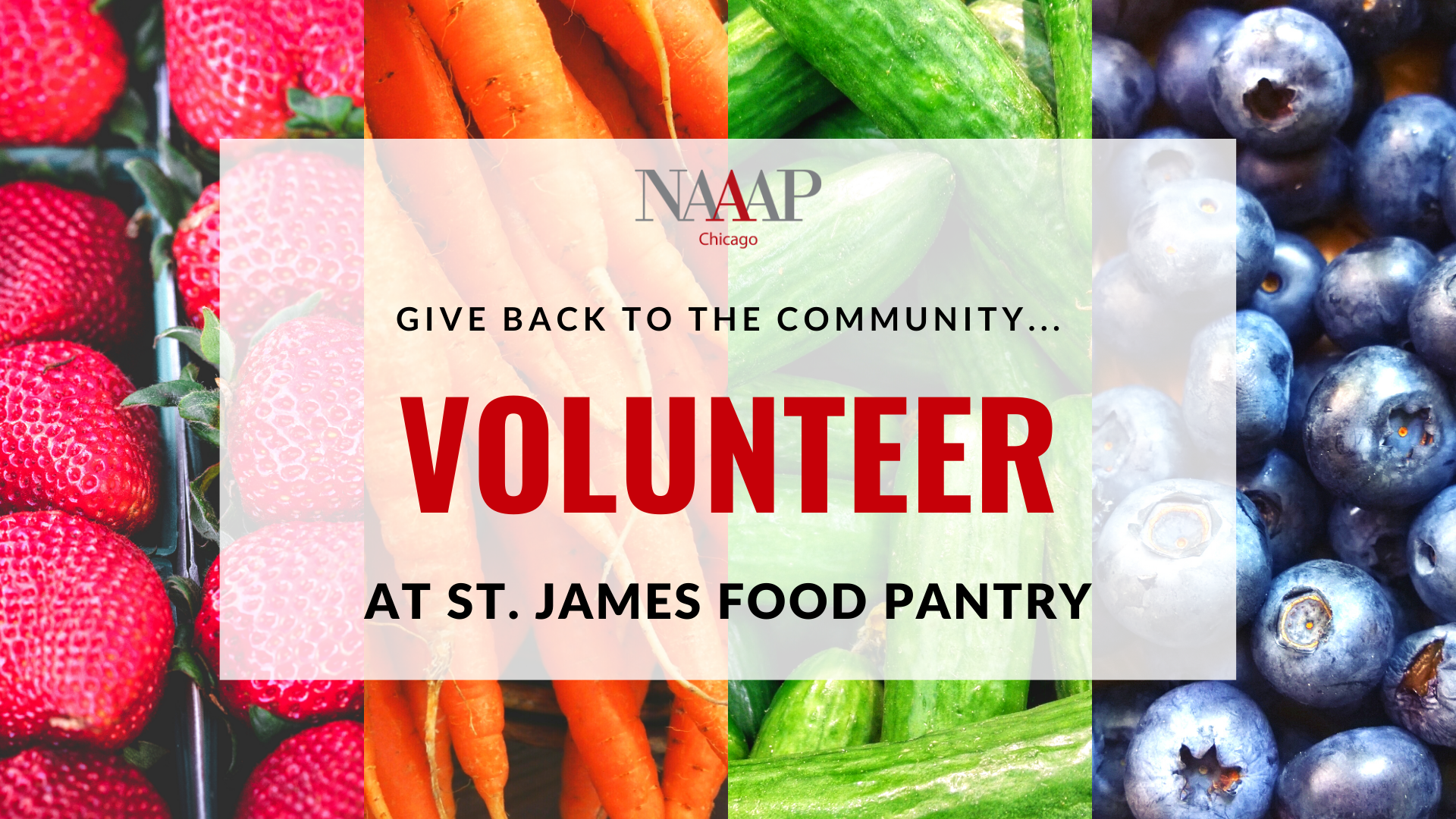 NAAAP-Chicago is proud to support the St. James Food Pantry!
This monthly pantry program is held every second Saturday of each month. These events are located in one of Chicago's notorious food desserts and helps address the food disparity of our community.
Distribution is outdoors in the parking lot, not in the building. Social distancing and guidelines are being followed during this effort. We are required to wear masks (please bring your own) and gloves (provided onsite) the entire time. Please also make sure to wear comfortable footwear and dress for the weather! This may include jackets and hats.
We encourage you to volunteer but only if you feel it is safe and you are healthy. Please register so we can provide a headcount ahead of time.
Tasks for the day include:
Unloading food from the delivery truck

Table setup / food setup

Distributing food to families

Assisting families to carry groceries to their car

Clean up after the event
EVENT DETAILS:
8:00 am – 8:30 am Volunteer Check –In
8:30 am – 12:00 pm Volunteer Shift
Questions? Email community@naaapchicago.org
Learn about our programs:
| | | | |
| --- | --- | --- | --- |
| | | | |
| | | | |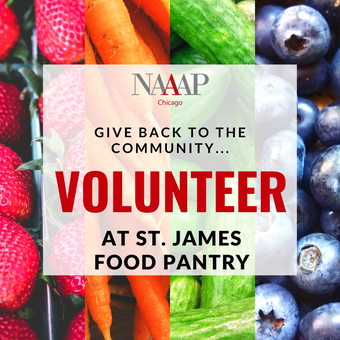 2907 S Wabash Ave, Chicago, IL 60616, USA